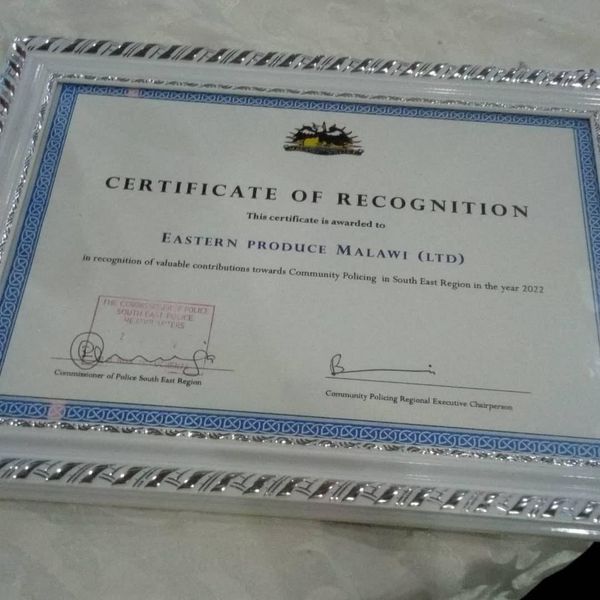 "THANK YOU MALAWI POLICE SERVICE"

The Malawi Police Service has awarded Eastern Produce Malawi (EPM) Limited with a certificate for its valuable contribution towards community policing in South East Region in 2022.
Officer-In-Charge of Mulanje Police Station Deputy Commissioner of Police Owen Maganga received the certificate on behalf of EPM during the Christmas Ball held at Malawi University of Science and Technology (MUST) in Thyolo last week.
Apart from EPM, Illovo Sugar Company, River of Life Organization from Phalombe and Traditional Authority Nanseta received certificates in recognition of their contributions towards reduction of crimes in the region.