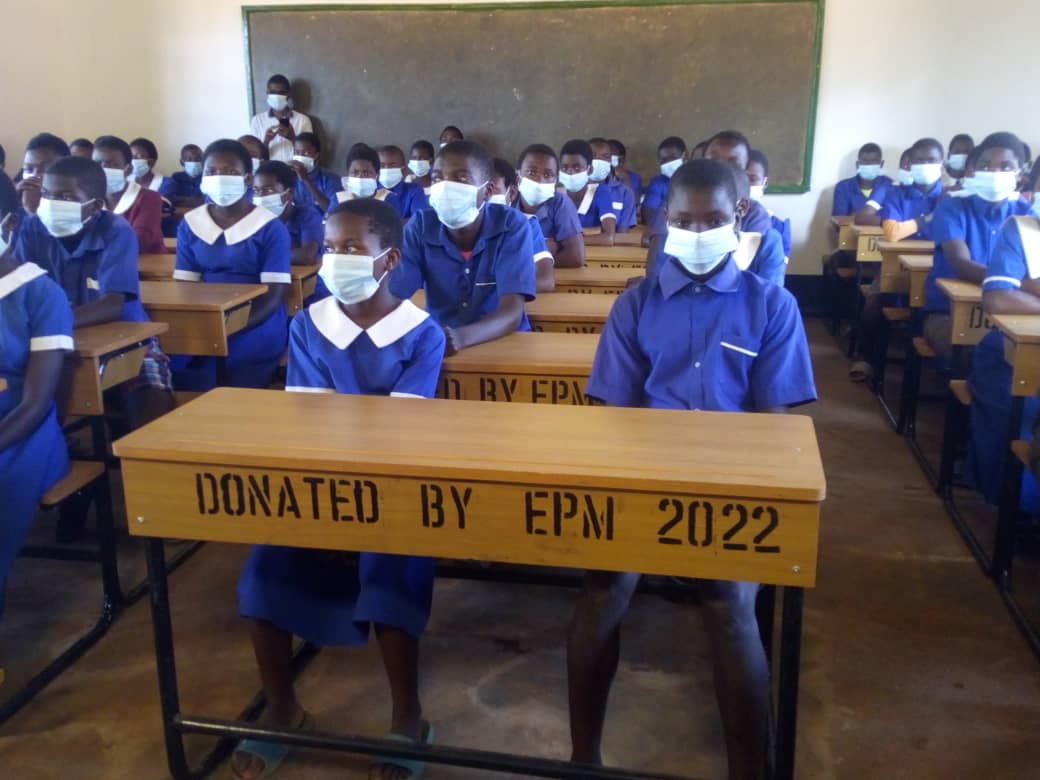 NEW DESKS AT CHIGOMBE PRIMARY SCHOOL
Today we drove to Chigombe Primary School to handover 40 desks to young and ambitious children of Chigombe in Mulanje district.
Chief Education Officer at Mulanje District hailed EPM for the handover; "Shortage of desks at the school has been a serious problem for a while. We are very happy that EPM came in to help us. Our children will now learn in a very good environment"
After the handing over of the desks, we had a chat with one of the students, Emily Kalema, who told us about the impact of the water pump that we handed over in 2020 to ensure learners have access to safe water; "Previously we were coming with water in bottles from our homes but this is not the case now".
#BetterCommunities #EPM #MalawiTea