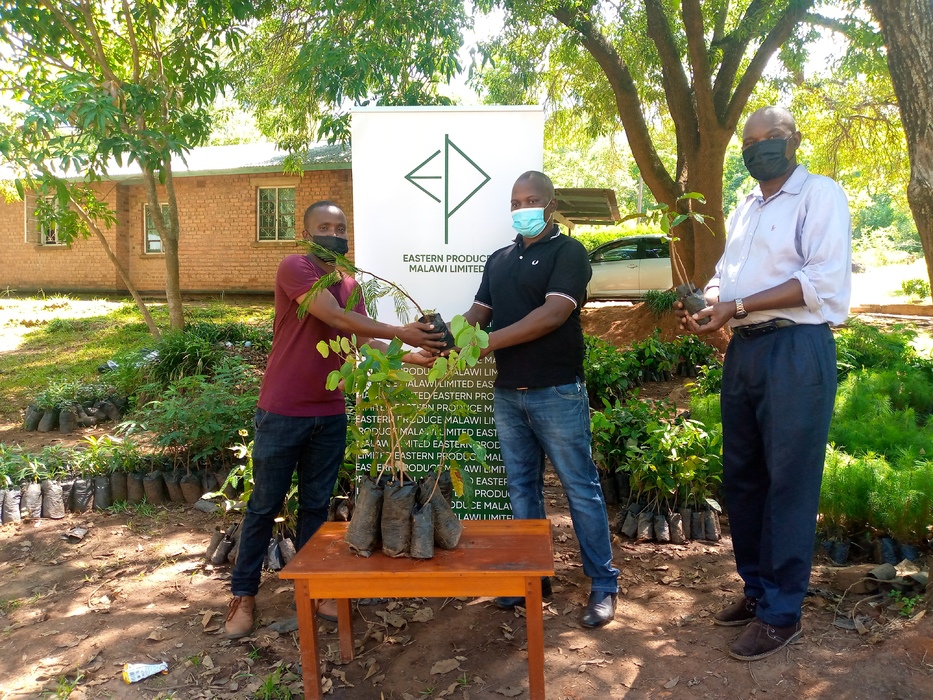 One of the Sustainable Development Goals (SDGs), particularly goal number 15, is to protect, restore and promote sustainable use of terrestrial ecosystems, sustainably manage forests, combat desertification, halt and reverse land degradation, and halt biodiversity loss. In line with this goal, Eastern Produce Malawi Limited (EPM) supported the commencement of the 2021/2022 tree planting season in Mulanje and Thyolo districts. In Thyolo, the season was launched by the constituency's Member of Parliament, Honorable Mary Thom Navitcha, at Ntambanyama Primary School. On the other hand Honorable Kondwani Nakhumwa, Member of Parliament for Mulanje Central, launched the Mulanje district season at Mulanje Mission Hospital.
This project was started as a means to alleviate deforestation, climate change and reduce excessive pressure on the few forest resources available. At the launch, the District's Council acknowledged that the district has lost a sizable amount of forest cover.
"The district has experienced a fair share of the impacts of deforestation. For instance, rivers have dried up, there has been extreme soil erosion and siltation of rivers, excessive rains have led to flooding since most of the river banks are not intact due to deforestation and houses and school blocks roofs being blown off. Therefore, the event is the district's step to ensuring there is awareness and more trees are planted in the district" District Council's statement reads.
The tree planting initiative is important as it will promote reforestation, restoration of lost forests, repair of damaged ecosystems, and mitigate climate change.
Innocent Bandawe, the Groups Forest Officer and Brain C Kalimbuka, The Groups Environment, Health and Safety Officer, attended the event as representatives from EPM. During the exercise which is an annual event, EPM supported the afforestation drive by donating 2000 seedlings and also participated in the tree planting activity that was done on site to emphasize the importance of planting trees.
In her remarks, Honorable Mary Thom Navitcha, MP commended the working relationship that exists between her constituency, government and EPM. "I would like to ask EPM to continue supporting communities surrounding its catchment area to ensure comprehensive environmental sustainability." Requested the Honorable member of parliament who was the guest of honour at the event.
Taking his turn, The Thyolo District Commissioner echoed sentiments shared by the MP, and further asked the communities surrounding the estates to refrain from forest resources theft in estates' forest reserves. He stressed that EPM estates do recognize the issues of deforestation in our communities that's why they continuously support tree planting so that community forest reserves can be revamped.
Innocent Bandawe, EPM's Group Forest Officer, mentioned that EPM fully understands the need to restore and conserve the forest resources.
"EPM will continue supporting surrounding communities with seedlings and extension services to ensure the care and survival of the trees", Bandawe emphasized.
This year's Forestry season was launched under theme "Healthy Trees, Forests, Economy and People."
#epm
#EasternProduceMalawi
#MalawiTea
#TreePlanting
#Afforestation
#BetteringCommunities