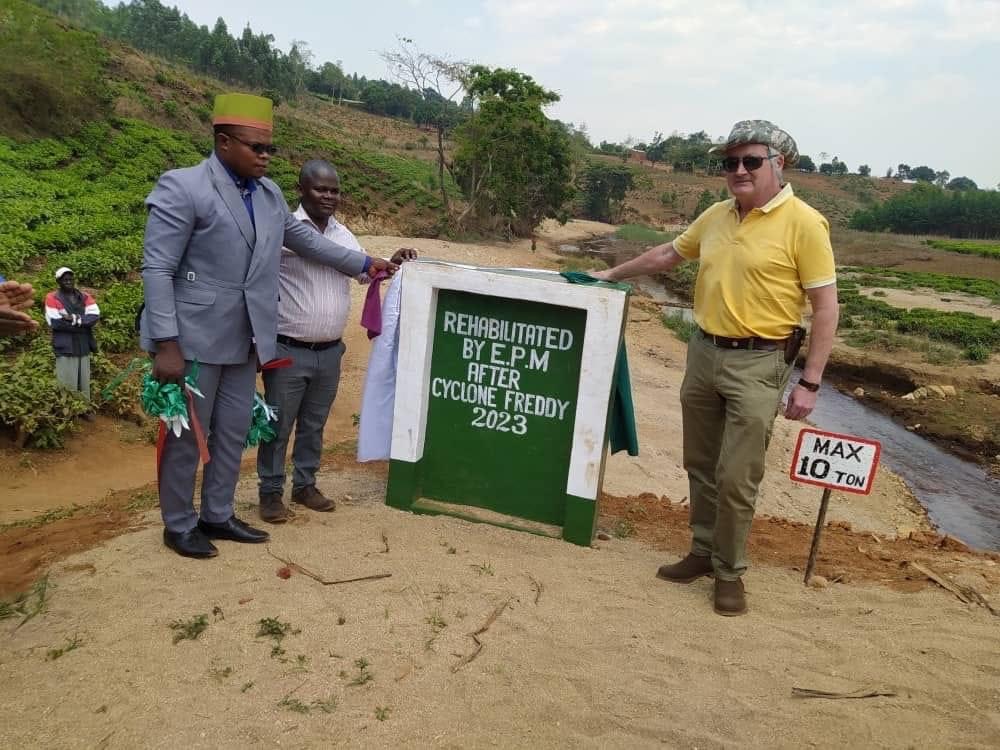 NEW BRIDGE FOR MULANJE LIMBULI COMMUNITIES
There is a sigh of relief among communities in the area of Traditional Authority Njema in Mulanje following the construction of a K28 million bridge, courtesy of Eastern Produce Malawi.
Speaking during its inauguration, the Managing Director for the company, David Reynolds, said the 20-metre-long facility replaces one which was destroyed by Cyclone Freddy earlier in March this year.
"The company and the community live together. There is no other way. We live together hand in hand hence the maintenance of the bridge," said Reynolds.
In their remarks, Traditional Authority Njema and District Roads Supervisor, Lonjezo Chigongono, thanked Eastern Produce for the gesture. They said the structure will ease people's access to essential services including education and health.
"They have done well. They have been helping us in terms of roads and school blocks," added Chigongono.