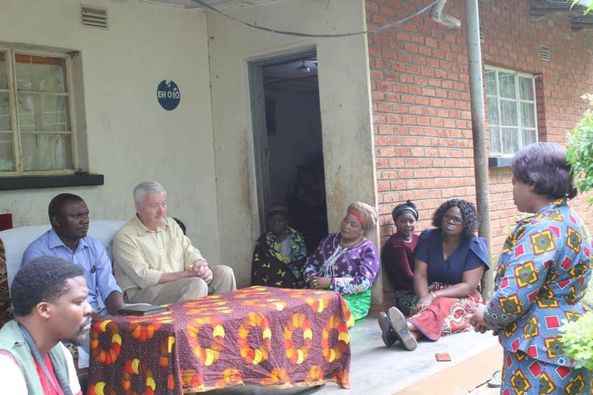 "WE REGRET THE SHOCKING INCIDENT"
This week we joined the Minister of Gender, Community Development and Social Services Hon. Patricia Kaliati, to condole the family of Mr. & Mrs. Story Mafotetsa, parents of the late Praise Mafotetsa learner at Mtambanyama Primary School who was found dead on 17th January 2023. Mr. Mafotetsa has loyally served EPM for many years.
During the meeting the Honorable Minister condoled the bereaved family and EPM stressing that government was shockedby the tragic death of Praise Mafotetsa whose dream of becoming a useful citizen of the country could not be realized. Praise's passion to become a nurse in future was well corroborated by those who spoke on behalf of her parents and the Ministry of Education.
While offering condolences the Minister commended EPM for the various interventions that the company has in place to safeguard employees, families and members of the community. She requested that EPM consider additional measures to address security concerns for learners while going to and coming from estates and government schools within the area. She also implored community members through chiefs who were present at the meeting to come forward with any information that may lead to the arrest and prosecution of the culprits.
In his response, Managing Director for EPM, David Reynolds, who was also present at the somber function assured all present that EPM would continue in their efforts to address the safeguarding of women and children on the estates and in the surrounding communities.